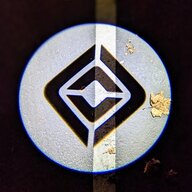 First Name

John
Joined

Dec 23, 2019
Messages
Reaction score

72
Location
First Name

John
Vehicles

Tesla Model X, BMW X3, Reservation for R1S
Public services are not meant to be profitable. They exist because we as a society agree that those services are necessary, like water, sewage, police, fire etc. Public transit falls within that realm of service, and as you mention, will go a long way to addressing problems that stem from traffic congestion.
Its a great perspective & thank you for summarizing so vast into a few lines. My knowledge of public infrastructure is so low that I always look out for knowledgeable input to understand the larger need, expected outcomes fulfilled through such implementations. This falls within the transportation as a right POV I would assume. I think governments around the world have spent a lot of money to build public services and rightfully so as it is a need. Most of the times, it is a thankless job !
I feel that opinions stem from the pinch to the tax payer and relevance of what is being done with respect to the tax payer. My lack of knowledge keeps me neutral most of the times though it pinches my pocket as I trust the folks who live , breathe the problem they are trying to address and the solutions that are built. I feel they owe the same accountability with which I have paid my taxes
.
I have always thought in case this measure or that new measure did not require us to pay additional taxes, would we have bothered so much ? I know it is too good to be true ! I think our involvement in the mission comes based on how it impacts us.
Hope all the infrastructure services that are built are not corrupted and fulfill the goals for which they were envisioned.
No opinion but just a note of thanks to
@sevengroove
for an effective 3 lines that made me think a lot !