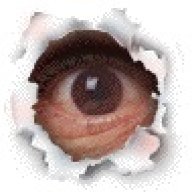 Joined

Feb 14, 2019
Messages
Reaction score

324
Location
Vehicles

Mitsubishi Endeavor, pre-ordered R1S but may change to R1T
The only advantage I see for the R1S is that it is easier to fit in a garage since it is a foot and a half shorter.
* Conditioned air space where frunk, bed and tunnel are not. E.g. groceries, objects that should not be exposed to freezing or hot temperatures, etc
* Secure space for taller items. (I frequently will travel with bikes in the cargo area. Also protected from weather. And, yes, my windows are tinted.)
* Access to cargo from cabin.
* Fold down 2nd row seats and instant dry, climate controlled and secure camper/sleeping area.
* Additional / optional seating with 3rd row.
* Shorter wheelbases provide better off-road handling (so I've read)
* I recall also reading SUVs are safer than pickup trucks
* More aerodynamic yields slightly greater range
* Some feel SUVs provide a more all-around looking vehicle, say, for an evening out or more formal occasions
That's just off the cuff. I'm sure others see and would use the R1S SUV for what it provides that the R1T doesn't. And of course vice versa. Clearly it's a matter of what's important to the individual. But to say the only advantage is that it's easier to fit in the garage is surely selling it short (pun intended).
And, yes, go Arcimoto! Would love to test drive one of those ... though I'd probably buy one right on the spot!