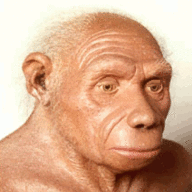 First Name

Mark
Joined

Aug 22, 2020
Messages
Reaction score

225
Location
First Name

Mark
Vehicles

2020 Model X LR, 2014 Model S P85
I consider obsolescence to mean unusable, but these components should be able to serve the same functions for years.
I've always defined it similarly, but once when discussing how a Tesla update made their existing products "obsolete," I pushed back and was educated on the fact that a secondary definition is "of a kind or style no longer current."
I agree with you overall. Knobs aren't obsolete (by our definition) and screens shouldn't be, either, even if the graphic style or functions are outdated looking. OTA can keep up to some extent, but there's a limit to how much they can be updated. Since they're important for the operation of the vehicle, the manufacturers should not push software features onto old hardware as aggressively as Apple or other manufacturers do. Vehicle systems should only be updated as needed but without slowing down the responsiveness of the electronics.
One related note, however, is that Tesla is currently faced with a whole bunch of cars with a MCU (center screen/computer) failure. This is from a flash card failure party due to aggressive writes and erases. It happened to my Model X, and it definitely highlighted how reliant I am upon that particular unit working properly. The car was still drivable but it lost turn signals, AC controls, etc. There are few systems on a traditional vehicle that would wipe out so many controls with a single point of failure.