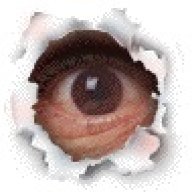 Joined

Feb 14, 2019
Messages
Reaction score

347
Location
Vehicles

Mitsubishi Endeavor, pre-ordered R1S but may change to R1T
Green Car Congress reports some photo-exciting news from Argonne National Laboratories ... that gets a DOE office (and us!) closer to their goal of a 15 minute recharge time.
"Researchers at the US Department of Energy's (DOE) Argonne National Laboratory have reported that a new photo-excitation mechanism can speed up the charging of lithium-ion batteries by a factor of two or more. An open-access paper on their work appears in
Nature Communications
.
A serious limitation [of lithium-ion batteries], however, is the slow charging rate used to obtain the full capacity. Thus far, there have been no ways to increase the charging rate without losses in energy density and electrochemical performance. Here we show that the charging rate of a cathode can be dramatically increased via interaction with white light.
We find that a direct exposure of light to an operating LiMn2O4 cathode during charging leads to a remarkable lowering of the battery charging time by a factor of two or more. This enhancement is enabled by the induction of a microsecond long-lived charge separated state, consisting of Mn4+ (hole) plus electron. This results in more oxidized metal centers and ejected lithium ions are created under light and with voltage bias. We anticipate that this discovery could pave the way to the development of new fast recharging battery technologies.
—Lee
et al."
This probably won't make it into the initial iteration of Rivians but this news looks promising for BEVs in general.
To read more of the gory details go to
https://www.greencarcongress.com/2019/11/20191104-anl.html