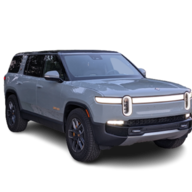 Joined

Mar 12, 2019
Messages
Reaction score

5,183
Location
Vehicles

Jeeps, 2500HD Duramax, R1S Preorder (Dec 2018)
DISCLAIMER
- This is based on some BIG assumptions and might not be correct. Also, this is not exact, but should give a good approximation.
However, my analysis leads me to believe this is not only feasible, but likely...just look at the chart. See further below for the general/rough calculation for how to find your actual place in line (fancy spreadsheet numbers are slightly less round).
Summary:
Lowest preorder # in the dataset is 1472 placed 11/26/18
Highest preorder # in the dataset is 54686 placed 7/25/20 (highest reported is 54806, but isn't included here because I didn't have the preorder date)
Presumed Rivian preorders to date is right around 30K
How to determine your Adjusted Order # (actual place in line):
If your preorder number is less than 21K (before 12/26/19), subtract 1K
If your preorder number is less than 45K (before late May 2020), subtract 20K
If your preorder number is more than 50K (after late May 2020), subtract 25K
***The Adjusted Order # does not take cancellations into account, so your actual place in line will be closer. You can make your own assumptions/calculations based on your thoughts on likely attrition.***
Adjusted Order # Chart (prettier & makes more sense, right?):
Preorder # Chart:
Assumptions:
Shopify starts order #s at 1000, so that should be subtracted from all order #s
Google search results would seem to indicate that Shopify starts order #s at 1001 for a new store and increments from there.
Here's the BIG ONE - The December 2019 & May 2020 jumps in the "raw" preorder graph are artificial. I find this probable, because the numbers make sense for both instances. The jumps are around the number of preorders taken before them (i.e. ~19K in December 2019, & ~5K between December 2019 & May 2020)
Googled Shopify order number jump and found this from their support staff:
Are you currently using an "Edit Order" app? Doing some research, I was able to find out that missing order numbers in the admin it is generally caused by an Edit order app. When an order is created by one of these apps, the new order takes the next number in the sequence. If this is the case for your store, then this wouldn't be something we can alter or revert to keep the numbers aligned. It'd be best to reach out to the app developer as they may be able to provide further insight on steps that can be taken to avoid their app from causing this issue.

If they edited all the orders using an app on the date in question, it would effectively double the order number. This fits very well for the first jump, and could account for the second as well if they did another batch edit for the next "group".

It is also worth noting that an abandoned cart will use up an order number that will then be missing from the list. I doubt that there were ~19K abandoned carts in one night, but possible as hackers will yry many thinks to stress/crack a system. It is however likely that at least some carts were abandoned and the actual number of orders is therefore lower.
HUGE thanks to all those that provided the order data used for this, and mad props to both
@electruck
&
@DucRider
for their contributions!
Please let us know your thoughts & anything you see that might not be currently considered.
Last edited: