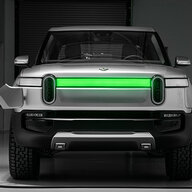 Joined

Apr 25, 2021
Threads
Messages
Reaction score

879
Location
Vehicles

2022 Tesla Model S LR, 2011 Audi S4
Got Tony's email for Canadian customers and there are some noteworthy updates,
Hi X,

We have received certification from Transport Canada and can officially begin vehicle sales in Canada! Our first deliveries will be in British Columbia and we are on track to begin delivering vehicles this year. We will expand deliveries to more provinces across Canada starting next year.

In addition to this exciting news, we also have the following updates to share:


Our Customer Engagement Center dedicated to Canada is now in operation.

The site is located in Vancouver and staffed by Rivian Customer Service Specialists and Guides. We are able to support you in both English and French and are available to help via phone, email and chat.

We are in various stages of development on Service Centers in British Columbia, Ontario, Quebec and Alberta.

Rivian Service Centers are staffed by a local team of Vehicle Service and Field Specialists, and where we host demo drives, conduct deliveries, install accessories and provide vehicle service. They are core to our customer experience and the ability to start delivering vehicles. Our first location will be in Vancouver, B.C., with the other provinces planned for next year.
As we expand across Canada, we look forward to sharing the R1T and R1S with you in person. In addition to rolling out our demo drive program, we also plan to host viewing events.

Our first viewing event will be in the Vancouver area toward the end of October or early November

. We'll be announcing the date, time and location soon.
Delivery Timing Estimates in your Account

To provide more visibility into your preorder's status and help you better plan for delivery, we'll be adding your delivery timing estimate to your Rivian Account in late October. We appreciate your patience while we've built out this new functionality.

Delivery timing estimates are based on your original preorder date, delivery location and saved configuration. For this initial update, we will use your preorder information as of October 16th to calculate your estimate. Your estimate should appear in your Account at the end of the month. We will share details of how the Account updates will work moving forward when the feature launches next month.

As we continue making updates and additions to our product line, we will do our best to indicate when deliveries for new options will begin. It's worth reiterating that changing your configuration will almost always result in a change to your delivery timing estimate. We plan production several months out, batching groups of similarly configured vehicles to be built in succession. This approach improves predictability with our supply chain and allows us to build more vehicles. We want you to choose the Rivian vehicle that's perfect for you, and while it's possible your estimate could shift for other reasons, it's important to underscore the impact changes have on your delivery timing estimate.

We will continue sharing news on our progress and keeping you informed of updates to our product line. It's been wonderful to meet so many members of our Canadian preorder community – and we look forward to meeting more of you! We can't wait to get you behind the wheel of a Rivian.


Tony Caravano
Head of Rivian Customer Engagement
Last edited: