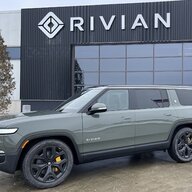 First Name

Bob
Joined

Feb 11, 2021
Messages
Reaction score

1,027
Location
First Name

Bob
Vehicles

Tesla Model S, Jeep Grand Cherokee; (LE - R1S)
Occupation

IT
Compensation structure & figures are one thing, but performance data on specific employees is another (good people to recruit).

Tesla has some valid gripes here, but I strongly believe they're pursuing it for publicity (and possibly employee intimidation) reasons & don't know how they can prove significant financial damage.

All in all, this is a nuisance but not a huge issue for Rivian.
Not sure they have a valid gripe. I have not seen all of the details but seems like most of them are around the 178 ex-Tesla employees currently working at Rivian. From what I understand, only 70 of these came directly from Tesla and the other 108 at one time worked at Tesla before going to some other company.
If you look at the numbers, the current estimates are Rivian has ~3000 employees. That would put the 70 direct hires at 2.3% of the workforce. If you take the entire 178 that is 5.9%. This is still a fairly new industry so these numbers seem to be fairly small considering the pool of available experienced talent in this market.
Then we would need to know when did they get hired. Rivian has been developing these vehicles since 2009 and other than being an EV, are really not competing in the same market.
I wonder if the case would even have been able to move forward if not for the liberal CA courts.