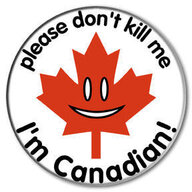 Joined

Jul 11, 2021
Messages
Reaction score

1,709
Location
Vehicles

2002 aluminium garden shed TD5
I agree with you for a fully tested, debugged, and well-trained production line. But I can tell you from years of manufacturing experience, during the first few months of production where Rivian is at right now, it's absolutely more efficient to build the same thing repeatedly.

A simple example is the logistics of pre-staging interiors. If they plan to build only black interior vehicles, they can pre-stage 100% black interiors at each work cell, and focus on building those vehicles. If they mix orders with black and white interiors, any glitch in the interior pre-staging logistics systems between work cells takes the entire line down. You don't want that in early startup phases. So it's common to produce only one "version" initially so that the focus is on perfecting the main production line process without interruptions from side processes/systems.
That's why I had the labour caveat in there
streamlining part variants is likely also why they're only building R1T at first.
there have been lots of stories of people getting a new production car and finding different colour driver and passenger side door cards for example.