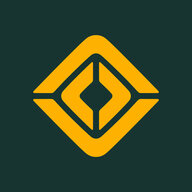 First Name

Jeremy
Joined

Sep 15, 2020
Messages
Reaction score

164
Location
First Name

Jeremy
Vehicles

E39 M5, Silverado SS, Toyota Sienna, 2001 Yamaha Scooter
One of the more intriguing options for the R1T is the roof.
What roof options can I expect?

We will offer multiple roof styles including electrochromic glass (which turns from opaque to transparent on demand), a fixed glass panel, a two-piece removable composite roof and a standard fixed roof.
What are people thinking? I am a child of the 80s and I love a T-Top. Especially in an adventure vehicle ala Jeep Wrangler. I have concerns though.
No matter how well designed it is still a bit of an ordeal to put on or take off a hardtop removable roof. So it is not going to be an option I use constantly especially with the WI climate. Even in my brand new garage you would get a fair amount of dust and grime which would bother me.
Will it be similar to the Wrangler 4 door where front and back passenger both have the roof removed? I think I would prefer this but it comes down to aesthetics. Honestly the Jeep looks best with the roof off and the doors removed. I don't see this as practical for the R1T.
Maybe more of a Smokey and the bandit screaming chicken?
What is insulation, both sound and temperature, like for all the options?
I have sunroofs in all of my vehicles now and I rarely use them. I don't see a glass roof as being any better but again how much am I willing to pay for that? Off roading in the sun do I really want that bright sun bombarding me from above? The T-Top would have similar problems but that widen open air feeling has appeal to me.
As I consider this it really comes down to price, the roof options fall square in the
nice to have
category. I am hoping that the removable option is appropriately priced and aesthetically "cool". The new bronco looks pretty cool in the open air config but I am a middle aged dad, what do I know about cool?
What do you think?