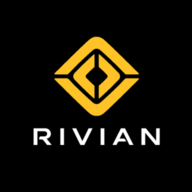 First Name

Bradley
Joined

Oct 26, 2022
Threads
Messages
Reaction score

73
Location
Vehicles

2022 Rivian R1T & 2021 Tesla Model Y
Rivian R1T Road Trip

My wife and I took our R1T on a road trip from Wisconsin to Florida for a two week vacation. We drove down with our tonneau cover closed, pickup bed full and our back seat filled. We drove on Conserve at Standard ride height when on the highway. On our trip back I tested out All-Purpose mode in Standard ride height and prefer the responsiveness and handling.

Total miles driven was 3,240 miles. Total energy was 1,650kWh

1.96 Efficiency

Well, how did the R1T handle? Here are our observations…

The Good



Comfort

The R1T is an amazing and comfortable road tripping vehicle. The seats and cabin make it very comfortable for driving long distances.

Ride Comfort

In the standard ride height it is so comfortable driving this vehicle, it truly is an amazing experience.

Charging Curve

The charging curve with the most recent update 2023.6.2 is amazing. Normally we would pull into an Electrify America and EVGo chargers around 20% state of charge. Going from 20%-45% the R1T was able to pull 210kw from the charger if it provided it, then it would slowly go down to 150kw and 100kw around 70%, then it would drop off to around 50kw. Needless to say, we stopped for only 20min at every charging stop.

Navigation

We used the built in navigation the entire two weeks, and besides the few times it kept us on the side roads instead of taking us directly to an interstate onramp, it performed well. We navigated to each charging stop, thus having the car precondition the battery.

Driver+

On our drive down and back we used Driver+ 80% of the time. We didn't use it around construction. It preformed remarkably well, only a few times I felt the truck hesitate, but never phantom brake like we have experienced in our Tesla. There was occasional pin balling sometimes to find the lane but otherwise it was solid.

The Not So Good



Road Noise

On the 20" AT Tires, road noise is noticeable, it would be interesting to compare to the 21" tires, maybe next year. It's not terrible but you definitely notice it.

Wipers

While traveling through a downpour on our drive back home, the two highest settings seemed to be the same speed and not quite fast enough to clear the rain.

Charging… Need I say more…

EVGo chargers are amazing, EA Chargers… a mixed bag. At every station you had to check PlugShare and see which one would be the best to charge at. There were a few stations where we had to move the truck to another stall because the station was derated and not providing the max amount of energy the R1T could take. Thankfully on our trip down to Florida, we never had to wait and were able to charge at the max rate.

EA has nice 1.5hr to 2hr spacing between charging stops. However, in Indiana, on our trip back home there is the station (Lafayette) that is the ONLY DCFC station between Indianapolis and Chicago. Which means it is a lifeline to EV drivers. During our trip down we were able to charge at 210kw, there were only 2 stations functioning. On our trip back, that station was now only outputting 1kw and the other station was derated to 100kw. As a result we had to wait around an hour to wait for a Bolt and Mach-E to finish charging.
The lack of maintenance and upkeep on EA stations is disappointing. If they would maintain them and update them all to their new hardware, the experience would be much more enjoyable. I hope to see Rivian accelerate their charging network rollout to improve the overall charging experience. For those who are not able or willing to research and test each station they are at or going to, it can really be a frustrating experience.
Overall Thoughts
Overall, would we road trip in the R1T again? ABSOLUTELY! Rivian has made an amazing vehicle, in fact we even talked about getting a R1S and trading in our Model Y. After seeing an R1S while in Florida, we agreed that it would be ideal for a road trip. The covered cabin and a huge storage area and frunk would make road tripping a breeze.
Sadly, the road tripping experience comes down to factors that are out of Rivian's control, for now. Once their RAN network is up, things should improve immensely. We are also looking forward to Tesla opening up their network which will make the experience much more enjoyable and seamless for the casual EV driver.
Hope this helps any who are contemplating taking their R1S/T on a road trip in the future. Stay adventurous friends!