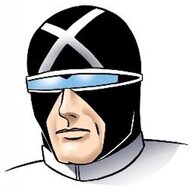 First Name

DT
Joined

Nov 27, 2022
Threads
Messages
Reaction score

289
Location
Vehicles

'21 Tesla M3P / '21 Jeep Wrangler 4xe
Occupation

Software Dev / Architect / Product Designer
https://electrek.co/2023/09/14/rivian-ceo-hints-leasing-coming-unlocking-7500-tax-credit/
Rivian's CEO, RJ Scaringe, spoke about leasing and how it could unlock more price incentives for customers at Morgan Stanley's 11th annual Laguna Conference.​
​
Rivian has intentionally held off on leasing because of its confidence in its vehicle's residual values, according to Scaringe.​
​
Scaringe explained how the company finds the used marketplace as a "healthy check" of pricing. As he added, if vehicles are selling for more than our MSRP, that means there could be some pricing room. It could also mean demand is higher than supply.​
​
Although it's "frustrating," some people are buying Rivian's and selling them the next day to make a profit.​
​
However, prices after six months or 12 months of being sold are useful metrics to gauge the "sustained robustness of demand." It's also "very valuable for us to unlock leasing," which Rivian does not offer yet.​
​
Scaringe says Rivian's market-leading residual values will lead to "exceptionally strong leasing packages."​
​
When asked about the Inflation Reduction Act's (IRA) application, Rivian's leader explained, "It works great for leasing." He added, "$7,500 does work."​
​
Scaringe says this will create some interesting ways to access more price incentives for customers.​