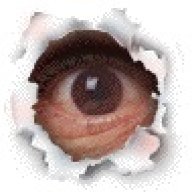 Joined

Feb 14, 2019
Messages
Reaction score

288
Location
Vehicles

Mitsubishi Endeavor, pre-ordered R1S but may change to R1T
As reported by TechCrunch Rivian announces ahead of CES that it will integrate with Alexa.
Rivian will integrate Amazon's voice assistant Alexa into the R1T pickup and R1S SUV, the company's first electric vehicles that are set to debut at the end of the year.

Rivian said Monday it also plans to extend the Alexa integration to 100,000 electric delivery trucks that Amazon has ordered from the automaker. The electric vans are expected to start delivering packages to customers in 2021.

The integration into the R1T and R1S will give owners access to standard Alexa features, such as playing music, placing calls and navigation, as well as the ability to control the climate, open and close the trunk and other vehicle features.

Rivian said it plans to give Alexa other capabilities designed for its vehicles. For instance, owners will be able to remotely tap into the camera embedded in Rivian's pickup truck from Amazon screen-based services like Echo Show and Fire TV to check on whatever gear is stashed there. The integration also will allow access to certain Alexa features when the vehicle is offline, a decision meant to match up with how these vehicles might be used.

Rivian's vision is to "enable exploration without compromises and provide our owners the best digital experience, no matter where their adventure takes them," said Rivian founder and CEO RJ Scaringe. "We want this to be the most comprehensive, most seamless Alexa integration in the market."
</snip>​
Source and to read rest of the article:
https://techcrunch.com/2020/01/06/a...grate-alexa-into-its-electric-pickup-and-suv/
Also as reported by CNET:
There are two major ways Rivian's Alexa integration will work. First, it'll do all the usual stuff you expect, say, an Echo Dot to do: It can play music, make calls and send directions to connected devices like light bulbs, in addition to working with the myriad skills available on other Amazon-enabled devices.

But with this deeper connection to the car, Rivian has opened up a whole second area of functionality. Alexa will be able to change actual vehicle settings, whether it's adjusting the climate control or opening the trunk and windows. If you have an Echo Show or Fire TV, you can use those to access the pickup truck's bed camera, for a little extra peace of mind. Rivian also mentioned mysterious "car-to-home" and "home-to-car" skills that it claims are unique to its own cars, but as of this writing, the company has yet to divulge more details about those skills.

Now, you might be saying to yourself, "All this stuff is only good if I have an internet connection." You'd be right, but given the level of connection between Alexa and Rivian's vehicles, the automaker says internet access won't be a necessity, per se. Rivian promises certain Alexa features will be available when offline, but again, it did not specify which ones.​
Source and read rest of the article:
https://www.cnet.com/roadshow/news/rivian-amazon-alexa-integration-ces-2020/
I didn't realize Rivian had placed a camera that covers the R1T bed.
Also wise that the Alexa features will work offline - handy when in remote areas with no coverage.
Last edited by a moderator: