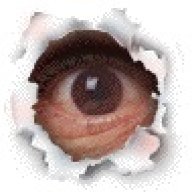 Joined

Feb 14, 2019
Messages
Reaction score

356
Location
Vehicles

Mitsubishi Endeavor, pre-ordered R1S but may change to R1T
Some interesting articles to supplement your stay-at-home reading material.
Chicago Tribune - "Electric truck startup Rivian pushes launch back to 2021 as COVID-19 delays Normal factory retooling"
"
Rivian had planned to make the first deliveries of preordered trucks and SUVs this year. The temporary shutdown of the facility has delayed construction at the plant, and the launch date. "It will be 2021," Rivian spokeswoman Amy Mast said Monday."
Amy makes it clear it won't be Dec 2020 as the April 1st email indicated - "
we expect some level of delay
." No surprise.
"
Rivian anticipated hiring thousands of employees for the Normal plant, located about two hours southwest of Chicago, but only a skeleton maintenance crew remains after workers were sent home during the statewide COVID-19 shutdown.
"
For Rivian to receive $49.5m in state (IL) tax credit they must hire 1000 people over 10 yrs (I believe starting back in 2017). The shutdown may make this a little more challenging but hopefully not an issue. Rivian already lost $650k tax rebate back in 2018 due to "delays in plant equipment arriving at the facility" which delayed spending the required $10m in improving the plant.
Car and Driver - "How Electric-Vehicle Startups Are Coping in Coronavirus Pandemic"
"
For the startup that started the trend of electric pickups, Michigan-based Rivian has postponed summer events but told Car and Driver that most of its staff is able to work from home. "Of course we miss being together. Our locations. R&D, project planning, design team work, even most engineering . . . all those processes are going fine. Because we're spread out over several locations, it's already an established company norm to have multiple Zoom meetings a day," said Rivian spokesperson Amy Mast.

The company noted that hourly employees that work specifically on infrastructure items and can't work remotely will be paid their full salary while shelter-in-place orders are in effect.
"
InputMag - "Rivian is road testing its EVs remotely while employees self-isolate"
"
The most interesting example of how Rivian is adapting to this new reality is in diagnostics and compliance testing. Rivian engineers are essentially sending instructions to their testing facility and watching over it through live video, with real-time data from the car sent back over the internet. ...

"From 2,500 miles across the country, [an engineer named] Pete devised a way to remotely control diagnostic settings and stream real-time data into his computer," the company says. "Under normal circumstances, he would be at the controls in person. But with the ability to dial in whatever settings he wants from home, he was able to collect the hard data and move the program forward.
"
Stay safe, stay healthy!