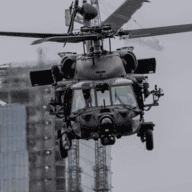 Joined

Aug 9, 2021
Threads
Messages
Reaction score

358
Location
Vehicles

Tesla Model Y
Occupation

Military Pilot
This is Munro ranting about Tesla margins and what not - has nothing to do with what I said.
What I said was Tesla days of dominance are over. It's not 15 years ago where there are no competition. Consumers now have many choices, great many choices to choose from. Last I looked, just about close to 40 EV companies around the world have one or more models in their line up. While Tesla has delayed production of the Cybertruck year after year, we get Rivian R1T/R1S, and Lightning orders got filled within days. If Tesla can absolutely dominate, they wouldn't have a glut of inventory and wouldn't have to cut prices 20% while consumers line up for other options.

Munro was ranting about some guys knowing more than him and his company on Tesla margins, more than the 3 books he produced. LOL. I could care less. I said Tesla days of dominance are over. And a whole lot of people with a lot more pedigree than I agree. Like Lucid and Rivian, KIA and Hyundai, BMW and Mercedes, Audi and Porsche, VW and Volvo, GM and Ford, RAM and whatever... you get the gist.
I completely disagree. Tesla's price cuts were a dominance power-play. Also, because their margins were so high, they could do it. Other/Legacy auto makers are now sweating in their offices, BAD.
Tesla has 2/3rds of US EV market share now. I expect that to go UP, not down, after their price cuts.