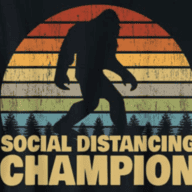 Joined

Feb 3, 2022
Threads
Messages
Reaction score

1,463
Location
Vehicles

BMW i3s Ford C-Max Hybrid
Occupation

Semi-Autonomous Yeti
Greetings fellow RA'ers (Rivian Aholics)
I recently had my First Mile Mobile Drive in an El Cap R1T with Black Mountain Interior and 22 inch Dark Wheels and thought I would post some highlights:
The Mobile Drive was scheduled for 45 minutes and happened at my home (or you could specify an address close to your home. We went about 5 minutes over the 45 minute time limit and the guide didn't seem overly stressed about time but I didn't want to be rude and push it more than 5 minutes.
My mobile drive guide was awesome. She was very enthusiastic about RIVIAN in general and extremely knowledgeable (unlike, cough, cough, some of the email/chat support folks).
Exterior Notes:
El Cap looks AMAZING in person and so do the 22 inch dark wheels. Black mountain isn't as black as you think - it really looks more like a charcoal grey. The combination of El Cap, Black Mountain interior and Dark 22's is making me question my GW/22 Bright/OC selection.
Fit and finish of the test drive unit was excellent. No panel gaps or alignment issues to my naked and untrained eye.
The R1T is deceptively compact for a truck. Parked on the street it did not look as big as I expected it to although it sits higher off the ground than I expected, even in sport mode.
The Frunk is 'ing huge. My better half who stands 5'6 literally fit inside with room to spare. It might literally be bigger than our current bathtub.
The bed is a great functional size for I think most people who don't currently (or planned to ever) own a truck.
The power tonneau cover made a loud thunking noise when the guide retracted it towards the end of the retraction. I cringed and made the comment "that didn't sound good" and she didn't even flinch. The power cover is a recall waiting to happen. Other than that, it was actually not as loud as I thought it would be based on some reports.
I detected a small amount of orange peel on the paint, but honestly, nothing that is out of the ordinary. I have had orange peel in some fashion on all cars I've owned which have included models from BMW, Lexus, Ford, GM, Toyota, Jeep, and Honda.
My guide informed me that you do not get a tire jack if you do not buy the spare tire, so that is another reason to get the spare tire even if you don't carry around the dead weight.
The area under the bed for the spare tire is HUGE. Lots of usable storage space even with the divider.
The gear tunnel doors can hold more than 250 lbs! The guide confirmed with me what I had suspected that the 250 lb limit is for legal purposes and she has co-workers who weight 300+ lbs and stand on it all the time.
This is important for me because this Sassquatch weighs in at 275.
Interior Notes
Paging all Sasquatches: I am 6'5 (6'6 in heels) and I fit comfortably in the driver's seat. Let me tell you why:

On paper, the R1T has less legroom than our Ford C-Max hybrid (43.1 vs 41.4) but because the R1T has a flat steering wheel bottom, and a lot of range in telescoping and height adjustment, I could get my knees fully behind the steering wheel without making contact with the bottom of the steering wheel and that makes a huge difference for maintaining a comfortable driving position.
All OEM's need to take note of this. I have gone to auto shows in the DC/NY/Philadelphia area and sat in hundreds of cars across brands and models and one of the most important adjustment points for a tall driver is the steering wheel. Steering wheels that don't have enough adjustment in the up/down in/out dimensions are a no-go.

WIth my seat in the furthest rearward position, it was tight getting an adult behind me. That isn't unexpected though. The back seat when my 5'6 wife was in the driver's seat still had enough room for me to sit comfortably behind her.
Fit and finish was excellent. The R1T felt like a luxury car. I was especially impressed with the wood trim and I am comparing that to the impressive wood trim of the BMW i3s which is known for its impressive interiors.
Driving position is higher than I'm used to but visibility is still very good. The higher seating position adds visibility.
Driving Impressions
I was genuinely surprised how agile the R1T felt for its size. I am coming from a carbon bodied super stiff and light BMW i3s and was expecting this thing to drive like a top heavy marshmallow and it did not feel anything close to that. It did not feel like my i3s, but it was extremely competent and very sporty feeling.

I told my Mobile Guide that if you blindfolded me and strapped me into the R1T, I wouldn't have thought I was riding in a truck. I would have guessed I was in a sporty compact SUV like a BMW X2.

We were in a residential area so I didn't punch it to anything over 50 mph but I was impressed at how the 0-50 wasn't as harsh as I expected it to be. There is a bit of a delay when you mash the pedal (unlike my i3s) which results in a more refined, less lurchy launch.
I asked the guide to put me in the harshest driving mode to feel how the truck would behave as my i3s is very stiff and unforgiving (but I kind of like it that way). The guide put me in Sport mode with low suspension and the R1T still felt plush over crappy DC pothole filled roads.

Your perception will obviously vary given what you are coming from.

While I could probably fit several i3s's into the R1T, I felt like the R1T could easily replace my i3s as a daily driver even for short trips where the i3s really excels.
I did not try parallel parking the R1T so that is something I still have to evaluate but the camera views did not look as bad to me as I was expecting. I did not catch what software version the truck was running.
I did not hear an obvious drivetrain thump when accelerating or coming to a stop. The R1T has the hold feature which will bring you to a complete stop without pressing on the brake. I thought it worked very smoothly.
Highest regen was more aggressive than my i3s but standard regen was about the same. I liked the most aggressive regen setting the most, but I have been driving with regen for 5 years now and really can never go back. Your mileage will vary in terms of your initial perception but once you get accustomed to it you won't want to go back.
Overall
My mobile drive reaffirmed for me all the reasons that I have been excited about the R1T and placed a reservation. Nothing during my test drive (with the exception of the power tonneau retraction thunk) gave me pause.
Handling wise, I was very impressed and I'm coming from something that shares its design with the i8 supercar.
El Cap + Black Mountain + 22 inch Dark Wheels is a killer combo.
Last edited: