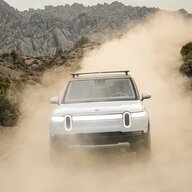 First Name

Mark
Joined

Feb 17, 2020
Messages
Reaction score

318
Location
First Name

Mark
Vehicles

1981 Volvo wagon; 2006 Tacoma SR5; 2009 Toyota Prius
Here's a well researched piece on recent battery advances, particular the advent of lithium iron, as opposed to lithium ion, battery chemistries.
https://www.cnbc.com/2020/06/30/tes...ow-cost-next-gen-ev-million-mile-battery.html
In the States, Tesla gets most of the credit for key battery advances (as it probably should) but, as the article points out, there's actually a fairly broad, industry-wide effort to advance battery technologies, and since most of the major battery makers are Asian, Chinese, Japanese and S. Korean, much of that effort doesn't get as much coverage in the English language press as it deserves.
Indeed, in the three countries just listed, government policies and subsidies to advance battery R&D are an important reason why firms from those companies have jumped into the lead not only in developing new battery technologies but also on being able to deliver those technologies at scale. Success in labs doesn't mean much unless it pans out at auto-industry scale - tens and hundreds of thousands of vehicles per year by maker multiplied by dozens of OEMs on a global scale. Millions upon millions of batteries every year.
Lots of interesting topics are covered in the piece, including lithium iron vs. lithium ion battery chemistry, the possibility of an emergent robo-taxi service, and scientists, by their nature, underpromising and overdelivering. The last sounds like our RJ and Rivian, doesn't it?