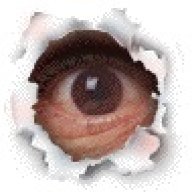 Joined

Feb 14, 2019
Messages
Reaction score

255
Location
Vehicles

Mitsubishi Endeavor, pre-ordered R1S but may change to R1T
With the

plethora of articles covering the announcement today

of Tesla "promising owners of its electric vehicles to deliver rates 20% and even as high as 30% lower than other insurance providers," I thought it would be helpful to have a thread dedicated to this topic, that is, how the insurance industry is handling (or not) the increasing number of EVs on the road. Perhaps current owners of EVs could share any insights on with regard to insurance, say, coverage or premiums, that may be noteworthy.

With insurance companies trying to figure out how to "fairly" calculate premiums for owners of EVs (other than err on the high side from what I read and hear from friends), can't help but wonder if 1) what kind of premiums insurance companies will offer for owning a Rivian, and 2) if Rivian will make a similar move, perhaps down the road, and also offer car insurance.