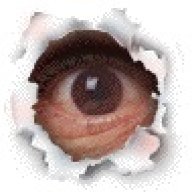 Joined

Feb 14, 2019
Messages
Reaction score

347
Location
Vehicles

Mitsubishi Endeavor, pre-ordered R1S but may change to R1T
Nice article on the progress of Electrify America (EA) installing chargers across the US. Click on "
Inside Electrify America's plan to simplify electric car charging
"
Some where on this forum I believe there is a thread or comments made about if Rivian will provide free or subsidized charging at least for the early vehicle purchasers. So the following excerpt from the article caught my eye ...
"
If you get charging through an OEM-negotiated program (and so far, that means Audi, Porsche, and Lucid), expect to pay even less.
"
So do you think or have heard if Rivian will or is negotiating a pricing program with EA or anyone of the other dozen or so networks out there today like EVgo and ChargePoint? (Hey Rivian, if you're reading this ... <wink> <wink>) I had read somewhere Rivian approached Tesla about this and charging adapters to use their network but Tesla wasn't cooperating.
Last edited: