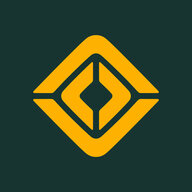 First Name

Jeremy
Joined

Sep 15, 2020
Messages
Reaction score

168
Location
First Name

Jeremy
Vehicles

E39 M5, Silverado SS, Toyota Sienna, 2001 Yamaha Scooter
GM has realized they are so far behind they have no choice but to slap an electric motor in a Hummer while they work on the really cool features to be delivered in 3 years. The features of Edition 1 are very boring - its a Hummer with a battery. Yawn. Its not a new vehicle, new experience. Will it be successful? Probably because they are marketing to the masses that dont really understand EVs. They will settle for an ICE body with an electric motor becuse they dont (yet) realize what an EV experience can be. Its a shame really, GM could have kept the Hummer name and done a clean-sheet design that would have been great if they threw out 100 years of vehicle dogma. But, this Hummer is over-priced and under-featured.
In general I agree with most of your post. Where I disagree is that being first as a marketing gimmick is a bad thing. They are leveraging what they are good at and getting into the fight. While it may be a copycat effort, it gets them in the game. They have a dealer network and ability to service these vehicles if they do have first production run issues. Rivian struggling with initial quality like Tesla did scares me considering how much $$$ I will have to drop for my R1T.
Its slowly changing but electric vehicle buyers are still early adopters. Most Americans still aren't willing to put up with the tradeoffs. If GM can appeal to those people and get them interested it could be an over all win toward building a better infrastructure.
I would argue that while possibly not technologically leading initially they are attempting to lead as a major automotive manufacturer can.
To be clear I am not a fan of automotive dealer networks, in general. They are ripe for disruption. There are economics at play there but change is inevitable and if that network slows down the MFG's too much it could kill them entirely. That being said we are good at innovation here in the USA and we can do it.
Last edited: