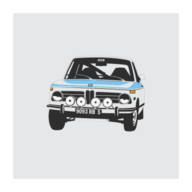 Joined

Apr 26, 2022
Threads
Messages
Reaction score

201
Location
Vehicles

1969 BMW 2002
[UPDATED 9/26/22]
While I don't tow everyday, it seems like I hitch something up to the R1T at least once a week. The cover is nice and I like to remove the hitch and replace the cover when I'm not towing. But it's a PIA to have to grab a screwdriver anytime it is removed and installed. That little screw thing is called a Quarter Turn Fastener. I went to McMaster-Carr and came up with a simple, cheap, thumb-turned quarter turn fastener fix.
Step 1. Go to McMaster-Carr and buy
TWO
of these. Not two of each...but two of either/or. The preferred part is 94188A210, it is the exact same length as the fastener you are replacing. 94188A220 is slightly longer and requires you to use a washer (see step 3). I listed both because availability could vary and both work perfectly.
Step 2. Discard the female part of the new fastener. All you need is the retainer clip and the male part. Cut the ears off the new fastener to the first line as indicated in the pics.
Step 3: If you bought part # 94188A210...you're done! Put it all back together reattach the cover.
IF YOU BOUGHT PART # 94188A220. Use BOTH the old plastic retainer/washer and the new one. One as a washer, and the other as retainer. The reason you need the old washer in addition to the new washer is that the shaft of the new fastener is very slightly longer than the old one. Without the additional washer on the outside to reduce the effective length, it won't hold as well.
Step 4. Done. Now you have a thumb(able) quarter turn fastener and you can ditch the screw driver.
Last edited: