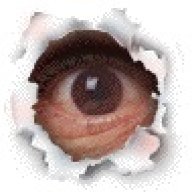 Joined

Feb 14, 2019
Messages
Reaction score

292
Location
Vehicles

Mitsubishi Endeavor, pre-ordered R1S but may change to R1T
No, not Rivian but new EV start up Lordstown Motors Corp.
tl;dr
LMC will build its commercial electric pickup truck, the Endurance while GM plans to build a battery factory in the area.
Lordstown Motors production will start with a full-size pickup in late 2020 with a mid-size pickup to follow, and after that, a commercial, industrial utility vehicle.
Workhorse owns 10% of Lordstown Motors, which will license components of Workhorse's electric-drive technology for the electric truck. Workhorse will transfer 6,000 existing pre-orders for its
W-15 battery-powered pickup
to Lordstown Motors.
The Endurance is designed to be the first production vehicle that utilizes a four-wheel drive hub-motor system. There's a motor at each wheel, with no transmission or axles.
The features on the trucks are specific to the needs of fleet customers. For example, there's an onboard power export, allowing workers to run power tools at a job site without the need for a portable generator or to leave the truck running.
To read complete article by The Detroit News ...
https://www.detroitnews.com/story/b...-vehicle-startup-lordstown-motors/2512371001/
Found dozens of other articles about this but only skimmed a couple of them.
Even though these will be commercial available vehicles, I wonder if they will find a way to be available to consumers, new or used.
Didn't see any mention of a price. Perhaps that's due to them being only commercially available and would depend upon size of order?