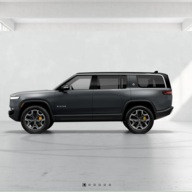 Joined

Oct 6, 2019
Threads

12
Messages
Reaction score

190
Location
Vehicles

2018 Volvo XC60
There's been much lamenting over the demise of physical controls in automobiles of late. While I fully appreciate the benefits from an auto mfr's perspective, it really isn't optimal from a UX perspective. The auto industry, which usually lags well behind tech trends in portable electronics, is still shifting toward pure touch based interfaces. Meanwhile, somewhat ironically, the company that mainstreamed touch interfaces and pushed them so hard for so many years is finally realizing they were wrong all along and have been restoring support for other forms of input. Perhaps in another 5-10 years we'll start to see the return of buttons and knobs to the dash board.
https://www.theverge.com/2020/3/19/...-vs-surface-pro-trackpad-mouse-inputs-history
Don't get me wrong, touch input is perfectly fine for some automotive controls... but a few buttons, knobs and switches could go a long way toward a better UX.