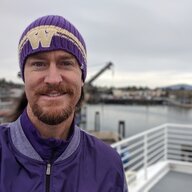 First Name

Ryan
Joined

Oct 21, 2020
Messages
Reaction score

107
Location
First Name

Ryan
Vehicles

2011 Nissan Leaf, 2009 Toyota Prius
Occupation

IT Manager
...for those who are not Pacific Northerwesterners it's Pronounced YEAH-kih/keh-ma (maw).
Not Yah-KY-ma, not Yay-KEE-ma. Unlike a few of our other regional tongue twisters…this one is pretty straight foward.
Accent on the first vowel, swallow the -ki-, and ends like the word you'd use for the person Pa, or Pop, Grandad is married to… Ma…and in Ma & Pa Ingalls . Or as in a gaping mouth…a maw.
That is all. I'm super stoked for this partnership!
Thought it was only a coincidence like Toyota choosing Tacoma when naming their light-duty truck back in the day…another WA city. Don't know the story as to why Yota chose Tacoma. I do know that WA State does tend to have a few sister cites with Japan, but could only be coincidence.
Turns out the Yakima brand as we know it today, makers of awesome roof racks and boxes, and such actually started as a small machine shop in Yakima, WA back in the 80's. Since they've relocated twice to NorCal tiny coastal adventure-seaside town of Arcata, then finding a permanent home in Portland where HQ remains today.
Last edited: