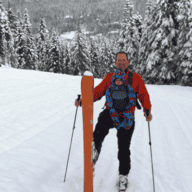 First Name

Alan
Joined

Nov 10, 2021
Threads
Messages
Reaction score

298
Location
Vehicles

R1T MY
Occupation

entrepreneur/ski race coach
I received the following email on Wednesday, per my guide I was one of the 1st to receive due to my early res date, Oct 2019.
When exploring the "Shop" you are presented with the current inventory available for selection at that time, and yes it does change in real time. I was going to pull the trigger on a config that was very close to mine and In between the time it took to ask my wife if she liked GW over LG, poof it was gone. With that said some of the same trucks (mostly with 21 & 22" wheels)were still there on Friday when I actually did pull the trigger for real, more on that later.
You can filter for "Color, Wheels, Interior Color, Tow Hooks, Underbody Shield, Tonneau cover and Spare Tire". When you find something you like you just confirm you config and its added to your account and your access to the Shop is no longer available. At this point I have to add "Be Careful" on your clicks, I was letting my 12 yr old search the inventory and he added a config to my account that was not of my choosing. Luckily my guide was able to fix the mistake and in 30 minutes or so I was able to re-enter the shop. I had come to the conclusion that I was just going to wait for my config to go into production and let my access to the shop expire (you receive 1 week of access) and low and behold I just happened to go into the shop yesterday afternoon and sitting there was my exact config minus the spare, I pulled the trigger, I'll let you know how long it take to get from right coast to left coast. Regarding the spare, it does not transfer and if I want one, which I do, I will have to find someone in my neck of the woods I can persuade to add to their order and pay them for it because the only way to get one now is through the gear shop and per my guide that's going to be a long time away. I think what was holding up my res was the 20" wheels, I believe they are in short order which makes sense if you see what's being delivered. I'm still a little bit unsure of my decision to use the "Shop" instead of just waiting for my truck to go into
production, but a bird in the hand
I want to mention all in all I like this way of purchasing a vehicle, I have purchased over 20 cars/trucks in my life an have only bought 1 off the lot. For the most part you can config to your liking and get what you really want as long as it comes with a "powered tonneau cover" oh I won't go there.
Hope this is helpful to other folks on the forum, they can be a great time suck, however they can also be useful if you share info that can be helpful to others like the Hazard Log hack:
https://www.rivianforums.com/forum/...rvice-techs-find-logs-ahead-of-visiting.5114/
Cheers
AP