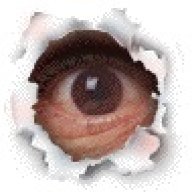 Joined

Feb 14, 2019
Threads

37
Messages
Reaction score

334
Location
Vehicles

Mitsubishi Endeavor, pre-ordered R1S but may change to R1T
It's interesting in conversations about EVs and energy efficiencies when the topic progresses to the carbon footprint to produce an EV and the various factors that play a role (e.g. battery size) which then typically evolve to the myriad of variable to help offset that footprint (e.g. charging location, driving habits, time, etc). A popular counterpoint (typically from the non-EV enthusiasts) is the carbon footprint from the power companies to produce the electricity to charge your EV, Well, that's true to a point but it depends on your region as some power plants use renewable resources such as wind, solar and hydro to generate their electricity. But if you don't live in one of these regions, some may wonder what's the source of the electricity when you, say, use a public charging station. Apparently EVgo has picked up on this and decided to work on that.
Source:
CleanTechnica -
"EVgo Contracts 100% Renewables For Customer Charging"
Excerpt:
"EVgo has become the first EV charging network in the United States to contract 100% of the energy needed to power its customers with renewable energy this week. This was made possible thanks to a host of new renewable energy purchase contracts and Renewable Energy Credit purchases that all of the electricity consumed by customers on its charging network directly support renewable energy generation."​