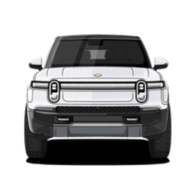 First Name

Jason
Joined

Jul 30, 2020
Messages
Reaction score

136
Location
First Name

Jason
Vehicles

Audi allroad
Occupation

Tech
I was recently pretty surprised to hear about how poorly Tesla has done on the JD Powers dependability surveys. This is old-ish news but here's an article:
https://www.cnbc.com/2021/02/18/tes...al-debut-on-jd-power-dependability-study.html
I know there are probably some caveats here, e.g. that Tesla doesn't voluntarily participate, but regardless these results are no bueno. Interestingly, Tesla gets the most dings for really basic stuff:
"Tesla owners reported more problems with their exterior and interior than with other systems like propulsion, battery or infotainment and navigation."
That basically says to me that Tesla engineers focus on autonomous driving, battery life, UI, etc. possibly at the expense of making doors that don't rattle. This gives me pause. While it's neat for a car to parallel park itself, I actually know how to parallel park. (My parents always owned GM cars back in the 1980s and those things literally fell apart, starting from the inside out. I really don't want to go back to that world...)
So, I'm curious: anyone else worry a little about how much Rivians are going to squeak and rattle? About whether the doors will be properly aligned and the door handles will stay attached? This seems like very basic car stuff but it also seems like the basic car stuff is not much of a priority for Tesla. Will it be a priority for Rivian? Or is it just to be expected that all new car companies have these kind of quality issues in the early days?