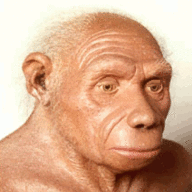 First Name

Mark
Joined

Aug 22, 2020
Threads
Messages
Reaction score

310
Location
First Name

Mark
Vehicles

2020 Model X LR, 2014 Model S P85
First, I want to say that I am not here to complain about anything Rivian is doing or has done. This isn't a rant on Rivian in the least. It's just an explanation of where I am for anyone who feels like reading it.

I've really been looking forward to my R1T. I enjoyed my test drive at the First Mile event and have a lot of respect for the thoughtfulness of the vehicle. It's a well designed, great looking truck that hits a sweet spot on size and power. So why am I canceling my 8/25/20 preorder? Timing, mainly, but also efficiency.

The primary reason for my purchase was to replace or supplement our Model X in towing our Airstream. We've been EV towing since early 2017 and while our LR+ Model X has plenty of range to get us around, I was looking for something that could also get me to remote trailheads once we were at camp. I also liked the idea of bed storage for those trips so that we're not loading the trailer with our toys.

All of that said, towing a travel trailer comfortably requires the max pack, which is what I had on order. It's absolutely possible without it, but I've towed with my old X that didn't have the 370+ miles of range the new one does, and it can be discomfiting and logistically taxing to do so. Add on battery degradation, elevation gain, and cold weather range loss and things get even tighter. With our old X, we charged to 100% more times than I'd have liked, and flirted with the bottom 5% just as often. Those are pretty harmful things to do to a battery and our range degradation confirmed this for us.

My R1T max pack is at least a year away. In the year and a half that I've had a preorder for the R1T, my kids have grown a year and a half older, and they'll be another year (at least) older by the time we get the max pack. We aren't camping as much as they get older and my son will be of driving age by the time the R1T arrives. It's just sadly timed out of being a good fit.

There is one other important factor that has always nagged me, but wasn't enough to make me cancel my reservation earlier. That is the efficiency level of the vehicle. I have a sizable PV array and try to offset our consumption with that array. I am all but certain that I'd be driving our Model X around town for local trips when given the option of it or the R1T, mostly in the name of energy consumption. The R1T is necessarily a heavy and relatively inefficient EV. The max pack version will be even more so, specifically with regards to weight.

So, sadly, I couldn't find a way forward with this very cool vehicle. I've decided to replace my S with a Model Y. The good news is that everyone behind me is likely to get theirs just a little sooner. I'm still a fan!