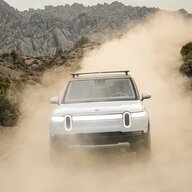 First Name

Mark
Joined

Feb 17, 2020
Messages
Reaction score

70
Location
First Name

Mark
Vehicles

1981 Volvo wagon; 2006 Tacoma SR5; 2009 Toyota Prius
I thought about posting this to the thread on battery producers, but this is a different topic - CHARGING -worthy of attention in its own right.
China announced a new generation of battery charging using the CHAdeMO standard, boasting a newer, sleeker connector, 500-kW capability and, perhaps most importantly, bi-directionality. There have been posts and threads about bi-directionality on this forum and others. Bi-directionality allows vehicles to be charged from the grid and for vehicles to charge back to the grid (which in a case like mine, with a very unreliable power supplier, is very desirable).
https://electrek.co/2020/04/28/chad...g-standard-in-a-bid-to-leapfrog-the-industry/
There appears to be an agreement between China and Japan to adopt the new CHAdeMO standard though it's unclear whether this is a state-to-state or firm-to-firm level agreement. China is the biggest EV market in the world. In addition, India and S. Korea are also said to be considering joining the new CHAdeMO standard.
At the moment, different standards in different markets is not a worry. This is often the case when technologies are new. Markets are small and fragmented, and that's the case with EVs.
However, in order for markets to grow in size and number, agreement on standards is essential. Without agreement, markets remain fragmented, economies of scale are hard to realize, consumers are confused, investment in charging infrastructure lags, and market penetration of EVs slows.
This is an issue. What should Rivian do? Is it possible to have two different charging systems, one for the left port and another for the right? But this would be costly. When Rivian opens an assembly plant in Asia, like Tesla has in Shanghai, presumably the vehicles produced there could be CHAdeMO equipped. This might be the way to go.