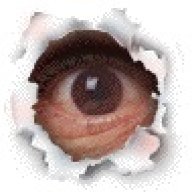 Joined

Feb 14, 2019
Messages
Reaction score

285
Location
Vehicles

Mitsubishi Endeavor, pre-ordered R1S but may change to R1T
Jens Meiners final got around to posting for autox.com his impressions of the vehicles at the New York and Shanghai auto shows - "
The US and China face off again – but this time it's the battle of the auto shows!
"
The little he had to say about the Rivian EVs was not much. None the less, I thought I would share it here (BTW the article does have a comment section
).
"I was less impressed with the other attention-grabbing electric at the New York auto show, the vaunted Rivian SUV and pick-up truck. With a massive financial tailwind provided by Amazon and government subsidies for reviving a defunct Chrysler-Mitsubishi plant, Rivian wants to capture the hopeful EV market with a line-up of pickup trucks and SUVs. Yet the prototypes shown in New York seemed unfinished, and the cargo space of their pickup truck barely qualifies as 'mid-size.' Post-show, we hear that Ford is teaming up with Rivian to build EVs. I call that outsourcing and controlling risk, and it makes me remember Ford's failed investment in the Norwegian Think brand of EVs."​
Certainly everyone is entitled to their opinion, if anything I encourage it as it usually is beneficial to all assuming it's done respectfully and with value, though his comment of unfinished IMO provides little value due to a lack of detail. There are those who are not crazy about the Rivian EV front ends / headlight setup, even from those who are fans, even pre-order holders, of Rivian. Public opinion/feedback can only help Rivian and their potential customers ... and perhaps this is my roundabout way to encourage that.
At any rate, I'm curious if anyone here shares Jens' impression that the Rivian prototypes are unfinished.
Personally, I think he's looking for ICE vehicle attributes on an EV which typical lean slightly towards a more cleaner, less detailed look (ala aerodynamics) that he's interpreting as unfinished ... or perhaps he simply isn't a fan of Rivian and making up excuses.