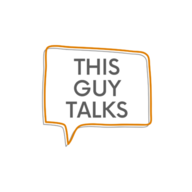 Joined

Jul 13, 2020
Messages
Reaction score

1
Location
Website
Vehicles

Honda Ridgeline, Subaru Forester
I was talking with the Trevor a couple years back about coming to work for him. He wanted me to come down to the Phoenix area to interview. But after several email exchanges, I told him I was no longer interested in the position.

He was always trying to convince me he was right, even though I knew he was wrong. Why hire someone with 30 years of experience to teach you if you are going to ignore their expertise?

He ends up buying a $4.2M airplane when he could have had far more capability for much less money. But he wanted something he could fly himself, and he wanted brand new. All this time I am thinking "But your company hasn't even made a dime in profit?" That just doesn't seem responsible or trustworthy to me.
I don't know him or have ever met him, but he certainly seems like an "interesting" character. I've read through a number of his tweets and interviews and such and don't necessarily agree with how he interacts with others - it's just not how I would handle things if I were in his position. It doesn't make it right or wrong - just different than my personality. His airplane purchase seems along the same lines as his purchase of a $30+ mln estate/ranch.
He also recently tweeted a list of charities to which he had donated (which is great - don't get me wrong) but he also listed the names of families to whom he had donated. I just felt it a bit in poor taste to post the names of people who are struggling for the entire internet to see. Again, I am glad that he donated to these people and perhaps he had okay'd it with them to post their names, but it's just something that struck me as a bit out of touch.
That said, nobody is perfect and it's impossible for a public figure to conduct themselves in a way in which will make everyone happy. We all learn and grow and probably wish we'd have done some things differently in our lives. Hopefully, he is receptive to ideas from others and is able to build his company successfully.
Last edited: