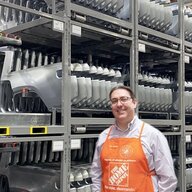 Joined

Nov 26, 2018
Messages
Reaction score

175
Location
Vehicles

Rivian
In a great sign of Amazon's confidence in Rivian, the company has just placed an order for 100,000 Rivian electric delivery vans. This adds on to their
$700M investment in Rivian
.
Via:
https://www.detroitnews.com/story/b...rivian-build-electric-vans-amazon/2373507001/
Michigan EV startup Rivian to build electric vans for Amazon
Plymouth-based electric vehicle startup Rivian Automotive LLC plans to build 100,000 bespoke electric vans for e-commerce giant Amazon.com Inc.
The first vans, only the third vehicle announced by Rivian, would hit roadways in the U.S. by 2021. The automaker would have 10,000 vans on roads by late 2022, said Rivian spokeswoman Amy Mast.
Amazon CEO Jeff Bezos announced the deal at an event held Thursday at the National Press Club in Washington, D.C. Bezos' speech focused on addressing climate change. Mast told The Detroit News that the Rivian vans would save 4 million metric tons of carbon dioxide emissions from U.S. neighborhoods when the fleet is fully operational. The vans would be built alongside the electric pickup and electric SUV Rivian plans to launch in 2021.
"This is an integral part of our plan for our plant," Mast said. "They've been custom designed for Amazon."
While Amazon led a $700 million round of funding for Rivian earlier this year, the vans were negotiated outside that partnership, Mast said. Rivian and Amazon did not disclose a price for the fleet. The vans would not be sold to other customers. While they share underpinnings such as battery assembly, powertrain, electrical components and connectivity, with Rivian's forthcoming five-passenger electric R1T pickup and a seven-passenger R1S SUV, the interior and other pieces of the "top hat" of the vehicle were designed specifically for Amazon, Mast said.
The vehicles will be manufactured at Rivian's plant in Normal, Illinois. The automaker is renovating an old Mitsubishi plant in central Illinois where it plans to start building those vehicles next year.
The Amazon vans are the latest in a growing string of partnerships and investments in Rivian. The automaker, which has yet to build a production vehicle, netted a $350 million investment from Atlanta-based Cox Automotive earlier this month.
That announcement followed a $500 million investment from Ford Motor Co. and Amazon.com's $700 million earlier this year. The automaker has grabbed the attention of big-name investors and the public for its vision of rugged, longer-range electric vehicles that can go off-road, haul, and stand up to wear and tear that electric vehicles aren't currently known for.
The automaker has poached engineers and others from the Detroit Three, including a designer who worked on Ford's forthcoming Bronco SUV.
The quiet startup aims to launch a five-passenger electric R1T pickup and a seven-passenger R1S SUV with a more-than 400-mile range and off-road capability in late 2020. The Plymouth-based startup made waves late last year when it unveiled the sleek products — hardly anyone had heard of Rivian.
The company didn't even have signs on its buildings last November, shortly after it stole the show at the Los Angeles auto show.
Last edited: